Listen to this episode of Cooking CSR in which I step into the kitchen with Jode Sizer, Principal Co-owner of PwC's Indigenous Consulting, who explains the core ingredients and tips for Indigenous engagement with shared value creation.
You will also listen to some advice and examples in mining, services, banking, and sports, from where you can surely get very useful ideas.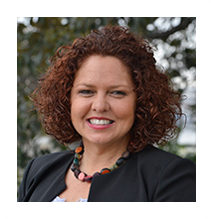 Jodie is a Djap Wurrung/Gunditjmara woman, and part of the Framlingham Community of South West Victoria. She's worked in Indigenous organisations and government. She was an ATSIC Regional Councillor, a finalist in the Telstra Business Women of the Year award, listed in the Australian Women's Who's Who publication, inducted on the Victorian Women's Honour roll, recipient of the Prime Ministers Centenary medal and listed as one of the Australian Financial Review's 100 Women of Influence.
Cooking CSR is the GoodBiz Network's special podcast series where you will explore the flavours and know-how of Corporate Social Responsibility and Sustainability with Emerald Araiza and her inspiring guests.
Click here to listen.